Dry Guard-1000
Container Desiccant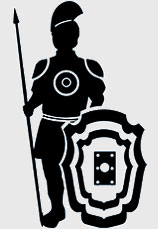 Product Presentation
Dry Guard-1000:TOPSORB patent product ,
Patent N.O:ZL 2011 3 0335168.5
Absorbent weight :1000g,more than 2.5kg moisture is absorbale; double package, laminated non-woven, with hook.good drapability ,canbe insert the container groove,Save incasement space.
Dry Guard-500:
Absorbent weight :500g,double package, laminated non-woven, with hook.good drapability ,canbe insert the container groove,Save incasement space.
Super Adsorption Capacity
Show Pictures of Dry Guard-500
TopSorb VS Other CaCl2 powder desiccant
CaCl2 Powder desiccant after adsorption

TopSorb desiccant after adsorption

Tips:

Most desiccant products on the current market,

the CaCl2 powders inside sachets turns into entire liquid when the adsorption reaches 60%~80%.

This state of being liquid lasts several days or even longer (depending on the temperature & humidity conditions) , then it slowly turns into gel.

It is a high-risk period when the absorbent remains in liquid.

When the desiccant sachets are squeezed or pressed during transport or operation, the joint of sealing part has a risk to be cracked and damaged. As a result, the leakage occurs from the inside liquid,and then the customers' goods is polluted by the leakage.

Tips:

TopSorb developed unique formula of absorbents, which is quite different from the other desiccant suppliers, not matter in physical appearance, or in adsorption performance.

First, it has stronger adsorption capacity over

250%~300%.

Second, fantastically,

in the whole process of absorbing,the absorbent remains in solid form , no single minute turn into liquid form,

from the beginning, to the full working conditions, until being saturated,

It entirely prevents the risk of liquid leakage.
Usage instruction
1. Check whether the conatiner is damaged,whether there is a hole or crack on the container wall,the top and bottom.Container doors can be closed tightly and the seal must be good.The container must be dry and clean before loading.

2. Inspeciton of container wood floor.if possible,do not use containers with wood floor humidity over 20%,it would increase the risk of damp.

3. Seal all air-wents on the container wall.Very important!
Desiccant plays an effective role only in a closed enviroment.If the container door is not shut tightly, or there is damage on the container or the air-vents inside are not sealed,desiccant will never be able to absorp up the mositure that continually enteres from outside.

4. Hang Dry Guard and recommended dosage:Open the package and hang dry guard 1000 up to the iron hoop on the container wall,as shown in the picture,Use 4pcs~6pcs per 20' container,8pcs~12pcs per 40' container.For professional advice of desiccant dosage,please contact Topsorb.
Specification
Appearance Size:84cmX15cm;
Quantity:6pcs/carton;
Carton Size: 370X270X220cm ;
Package:1pcs/1 PE bag,
1 big PE bag/carton;
Shelf life:24 months
Gross Weight:7kg;
Ctn Qty per pallet: 12ctns/layerX9 layer=108ctns
Package Picture
Loading Drawing
Documents Download