Dry Grain Sheet-250g
Container Desiccant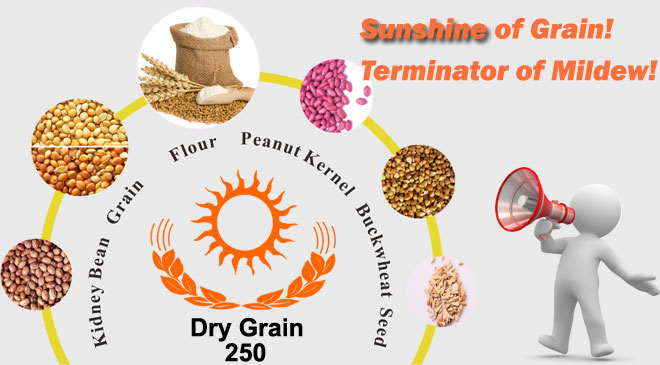 Grain mildew problems
Agriculture products like grains are easy to get mildewed in the container during ocean voyage. It is the nightmare of the grain exporters and buyers. Mildew goes everywhere likes virus, putting the goods into a miserable conditions, causes huge waste and loss, and business dispute.
Container rain, the chief culprit.
Solution of Grain mildew
To solve the problem of grain mildew, Topsorb provides a powerful solution - Dry Grain can effectively adsorb humidity, and control "dew point" temperature below the actual temperature, elimate the container rain and thus prevent mildew's forming.
Dry Grain
1)Powerful moisture absorption
: max adsorption,
3 times of its own weight
, keeps working for
over 60 days
, reset the climate in the container, create a dry environment for the goods during ocean voyage.

Aha! Moisture is absorbed up!
The soil of mold is destroyed!
Dry Grain in container

Dry Grain in container
2)Special Designed for grain
: Dry Grain has a smart design, less than 10mm in thickness. It is specially designed for grain export container transportation. The goods of grain is often stacked particularly full when loading into container, tightly reaching to the container wall, close to the ceiling, only leaving very narrow space above the goods.
Dry Grain is flexible to use. It makes use of every inch of tiny space. You can simply throw it between the goods and container ceiling. It is a easy job, no need climb up to the goods.
3)Safe and reliable:
Dry Grain's has 250g absorbent in net weight. It is packaged by double layers, outer is non-woven in bright yellow, and inner is laminated non-woven with good air permeability and excellent performance of anti-leakage
Absorption Capacity
Dry Grain absorb over 300% in full performance at 90%RH.
It provides perfect solution to prevent the goods in containers from moisture damage.
Super Adsorption Capacity
Topsorb VS Other CaCl2 powder desiccant
Tips:
Topsorb developed unique formula of absorbents, which is quite different from the other desiccant suppliers, not matter in physical appearance, or in adsorption performance.
First, it has stronger adsorption capacity over
280%~300%.
Second, fantastically,
in the whole process of absorbing,the absorbent remains in solid form , no single minute turn into liquid form,
from the beginning, to the full working conditions, until being saturated,
It entirely prevents the risk of liquid leakage.
Tips:
Most desiccant products on the current market,
the CaCl2 powders inside sachets turns into entire liquid when the adsorption reaches 60%~80%.
This state of being liquid lasts several days or even longer (depending on the temperature & humidity conditions) , then it slowly turns into gel.
It is a high-risk period when the absorbent remains in liquid.
When the desiccant sachets are squeezed or pressed during transport or operation, the joint of sealing part has a risk to be cracked and damaged. As a result, the leakage occurs from the inside liquid,and then the customers' goods is polluted by the leakage.
Excellent anti-leakage performance
Dry Grain's package air permeability and excellent anti-leakage performance.
Water test: load water into the inner bag in a half height, seal the top side. There is no leakage found even after being hanged for one month. (Remarks: pigment is added into the water to enhance the visibility.)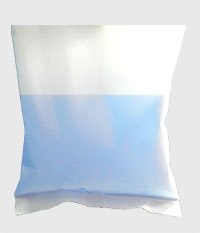 Anti Leakage
Dry Grain Container Desiccant Packing & Loading
Container Desiccant Package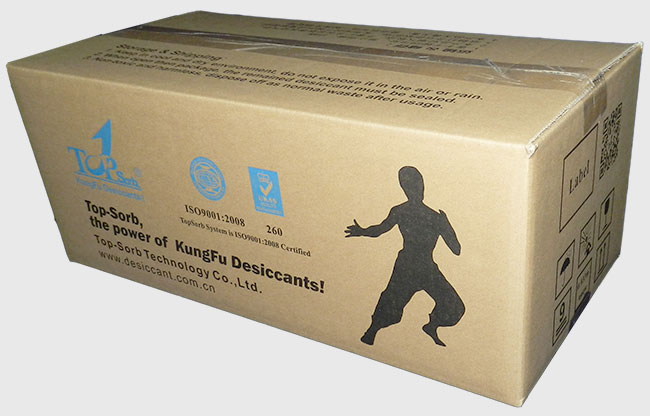 Loading Drawing